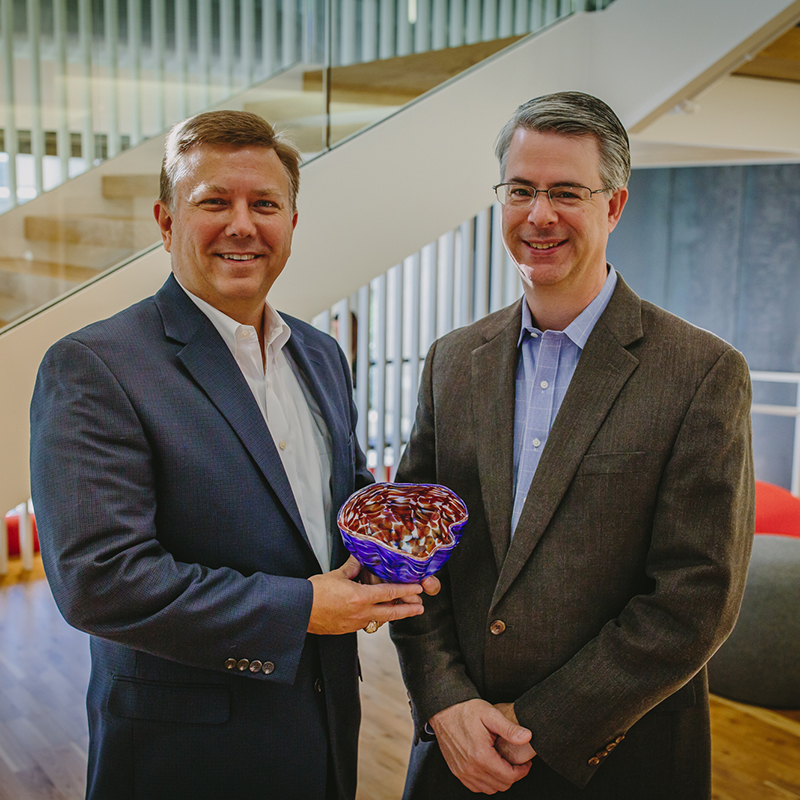 Midway ISD named Huckabee a 2017 Friends of Midway recipient. We are honored by the designation and proud of our 15+ year partnership. Here's an excerpt from Midway ISD's announcement:
Suzi Pagel, Executive Director of the Midway Education Foundation, says, "Huckabee has donated to the Midway Education Foundation each year since the nonprofit organization held their first annual campaign in 2001. We appreciate the faithful support that Huckabee has provided us. To date, seven grants have been named in honor of Huckabee. These grants have provided district-wide programs such as Midway Reads as well as elementary and high school level grant."
In addition, Huckabee Architects have been instrumental in the successful launch of multiple recent large-scale, creative projects at Midway ISD. The Studio, a renovation to the 30-year old Midway Middle School library, has tremendously impacted the life of the campus. The Studio has also served as a best practice example to multiple other school districts interested in makerspaces and flexible arrangement spaces. Huckabee experts have also been crucial to the partnership between Baylor University, Spring Valley Elementary, Education Service Center Region 12, and Huckabee to study how the learning environment affects student engagement.
Read the full story here.