The Keith Bell Opportunity Central is a 350,000 sf building that will bring career, college and community opportunities together in Forney ISD. Huckabee joined FISD and its partners to celebrate the groundbreaking in January 2022.
Nicknamed "The OC," the building offers a new concept for career and college instruction that also engages the community through life-long learning, special events, wellness activities, business partnerships, innovative programs and so much more. The OC will serve Forney ISD students during school hours and remain open into the evening and weekends for college coursework, community activities and special events.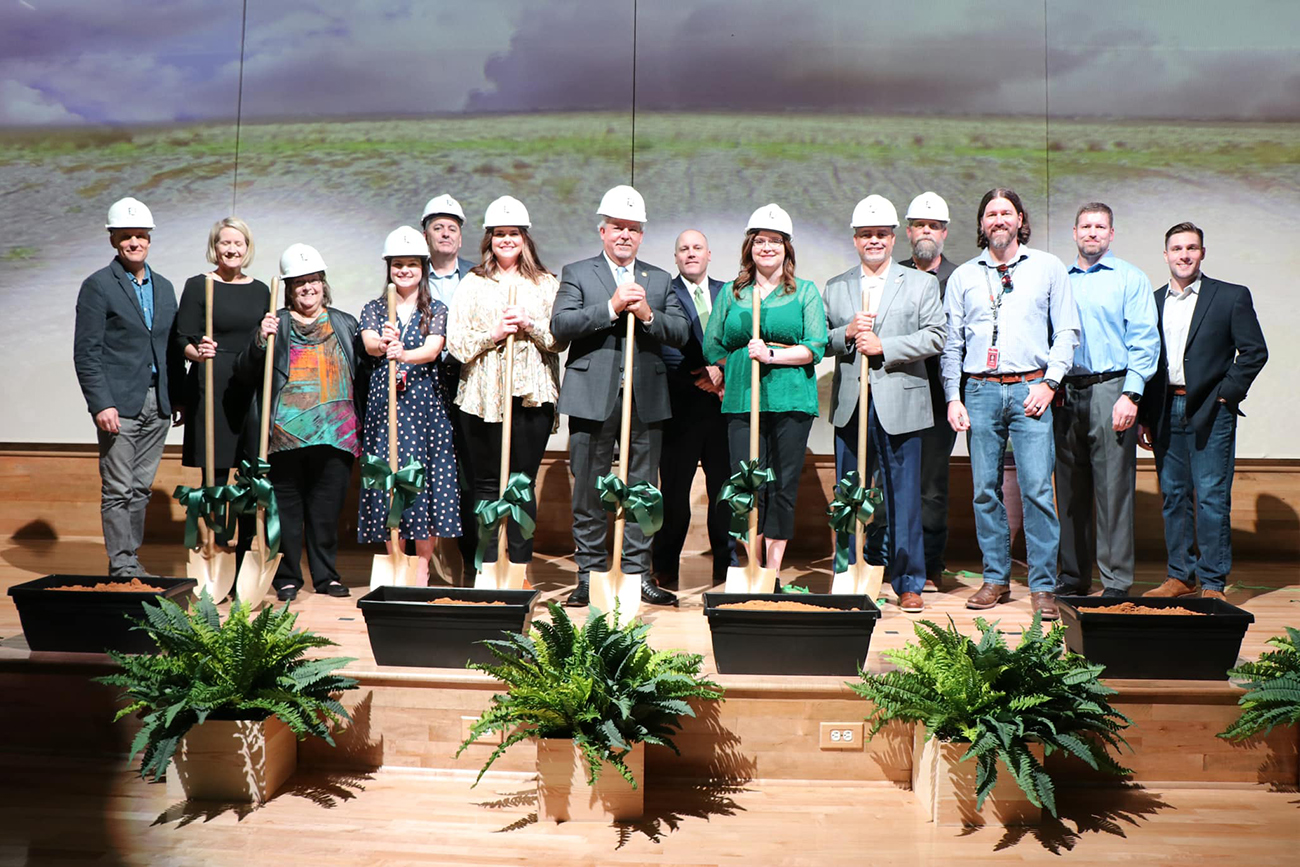 Huckabee helped Forney ISD imagine how this first-of-its-kind facility could accomplish a high degree of adaptability to meet the programmatic needs of its intended users. The opportunity to provide students with real-world experiences led to the inclusion of amenities such as eateries, retail and services that are supported by students. Flexible and technology-rich learning space supports a range of career and technical education programs, dual-credit programs and college coursework. FISD worked diligently with business and college partners—including Dallas College and Texas Tech University—to ensure the highest quality programs for its students.
Career and technology programs will include: automotive, construction technology, computer coding and e-sports, fine arts, entrepreneurship, fashion design, horticulture / floral design, digital arts and communication, marketing, health sciences, emergency services, cosmetology, early childhood education, hospitality, event planning, theater, visual and performing arts and music production, with more on the horizon.
Co-working space is located on the first floor while the second and third floors feature classrooms, labs and multi-purpose instructional space. An arena is located at the heart of the facility and features retractable seating on the first and second floors, along with instructional space on the third floor that overlooks the venue. It can be used for tournaments and sporting events, special events and banquets, and a range of academically-focused activities. A black box theater offers similar flexibility and converts into a small or large lecture hall.
Several spaces within The OC overlook or lead into the "front yard," a green space that features a paved plaza, rolling hills and an outdoor event venue that spans across the road as part of a plaza that is shared with the nearby intermediate and middle school.
The OC will open in 2023. To learn more about the vision of this exciting new campus, click here.