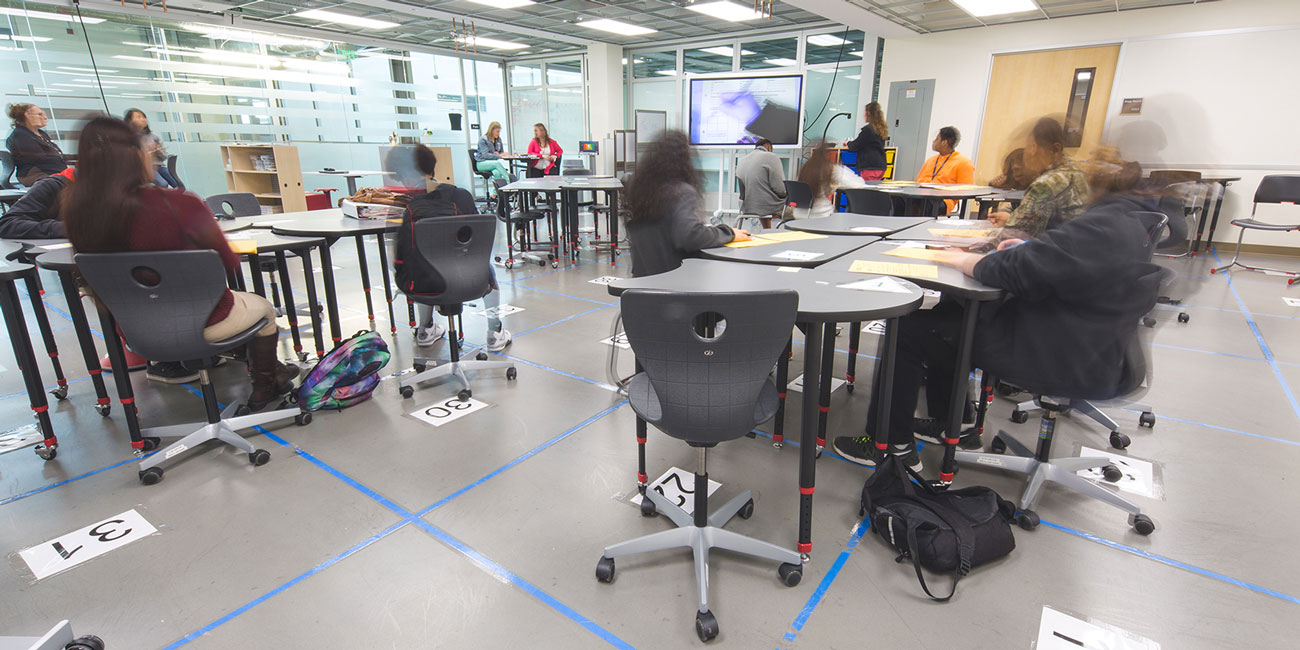 This June, Huckabee celebrated the opening of its new research lab, Learning Experience Laboratories or LEx Labs. The facility was opened in partnership with ESC Region 12 at the Baylor Research and Innovation Collaborative and will act as a unique space to study how the learning environment impacts education.
"The goal and the vision of LEx Labs questions, how can we impact children's lives?" said Chris Huckabee, CEO of Huckabee. "There's not a learner today that is the same as a learner from 10 years ago. We have an opportunity here to study state-of-the-art education for the modern and future student. More importantly, to study what really matters in an educational environment."
A leader in educational design, Huckabee is committed to understanding how learning environments impact student achievement. Through LEx Labs, Huckabee will explore technology use, spatial arrangements and partner with Baylor on research that studies how real learners interact in the learning environment. "The research will be shared with our clients, allowing us to invest our resources to determine best practices before asking school districts to invest theirs," said Chris.
Huckabee was joined by Dr. Jerry Maze, Director of Region 12, Dr. Truell Hyde, Baylor University Vice Provost for Research and other leaders, dignitaries and staff members from the University, Region 12, Huckabee and numerous other organizations for this important event.
LEx Labs will also be used as a professional development space for educators. This summer, over 1,000 teachers from ESC Region 12 will utilize the space to explore best practices and innovative concepts for instruction. "LEx Labs is a great opportunity for education and for our educators," said Dr. Jerry Maze. "Region 12 will be training the best of the best here."