In 2017, Huckabee commemorates our 50th anniversary. We have proudly served Texas students, educators and communities for five decades. Our legacy is one we are honored to uphold.
We have a year of celebrations planned, and we look forward to the opportunity to reflect on the people, projects and moments that shaped our firm. Follow along at www.Huckabee50.com or #50more on Facebook, Instagram and Twitter.
From our roots as a small architecture firm in West Texas, to being named the #1 educational design firm in the state, it's been an incredible journey. Here's to 50 more years … we're just getting started!

A FOUNDATION OF INTEGRITY
Fifty years ago, Tommie Huckabee saw an opportunity to bridge the gap in the architect and contractor relationship. He grew up working with his father, a general contractor, and knew the importance of a solid set of construction documents. As a result, he believed he owed it to his clients to do detailed drawings that bid more accurately and delivered more value. In 1967, Tommie and his colleague, Herman Riherd, opened Riherd & Huckabee in Andrews and Lubbock, Texas. The philosophy that inspired their vision is the foundation for what we still believe today—above all else: quality, integrity and service.
From the beginning, our work focused on education. We primarily served West Texas school districts, earning a reputation for excellence in the region. One of our first projects was a new gymnasium for Denver City ISD. More work followed, with Huckabee schools popping up across the plains. At the time, Riherd & Huckabee was designing some of the most innovative facilities in the region, including a new middle school for Andrews ISD that had a planetarium, three gymnasiums and an open concept learning environment. Another project, in Monahans-Wickett-Pyote ISD, was one of Tommie's favorites; it was selected in 1976 to exhibit at an International Design Competition in Basel, Switzerland.

In the mid-70s, Riherd retired, and a new partner, Larry Donham, joined Tommie. Huckabee & Donham had 10 employees. For the next 15 years, they continued to build the firm's legacy. During this time, Tommie opened an office in Stephenville, where the firm relocated after Donham's retirement.
In 1989, Huckabee was short-listed in Mansfield ISD. The district was small, and they were looking for a partner to grow with. Huckabee fit the bill, and we kicked off a 28-year relationship that has resulted in more than $1.75 billion in school projects. It was one of the most significant moments for our firm. Today, Mansfield ISD serves more than 33,000 students. Their legacy is one we are proud to share.
In 1990, we became Huckabee & Associates. Tommie's son, Chris Huckabee, graduated from Texas Tech University and joined the firm.
Chris had learned from the best. In second grade he attended his first board meeting with his father. Soon after, he started riding along to visit construction sites and meet with clients whenever the opportunity arose. He was entrenched in Huckabee, and when graduation came, eager to make his mark and work alongside Tommie.

A VISIONARY FUTURE
In 1995, Chris opened an office in Fort Worth, another significant move for Huckabee. It provided more opportunities for the firm to compete in a larger market. In 2000, Tommie passed the torch to Chris, leaving behind a legacy of excellence and a foundation that continues to sustain us.
Over the next nine years, Huckabee focused on the work, establishing a presence in new markets to the east, north and south. We developed new relationships and started working with school districts that remain our partners today.
When the recession hit in 2009, we doubled down on our commitment to Texas education. Huckabee invested in hiring talented leaders in the educational design field. We diversified our offerings and focused on being a trusted advisor for our clients. We took the time to reflect on our role in education and work with school districts to develop comprehensive plans for the future. We embodied the concept of being "More than Architects," a vision that allowed us to do more, be more and give more to our clients. It was a defining moment for Huckabee, and it led to an incredible period of growth.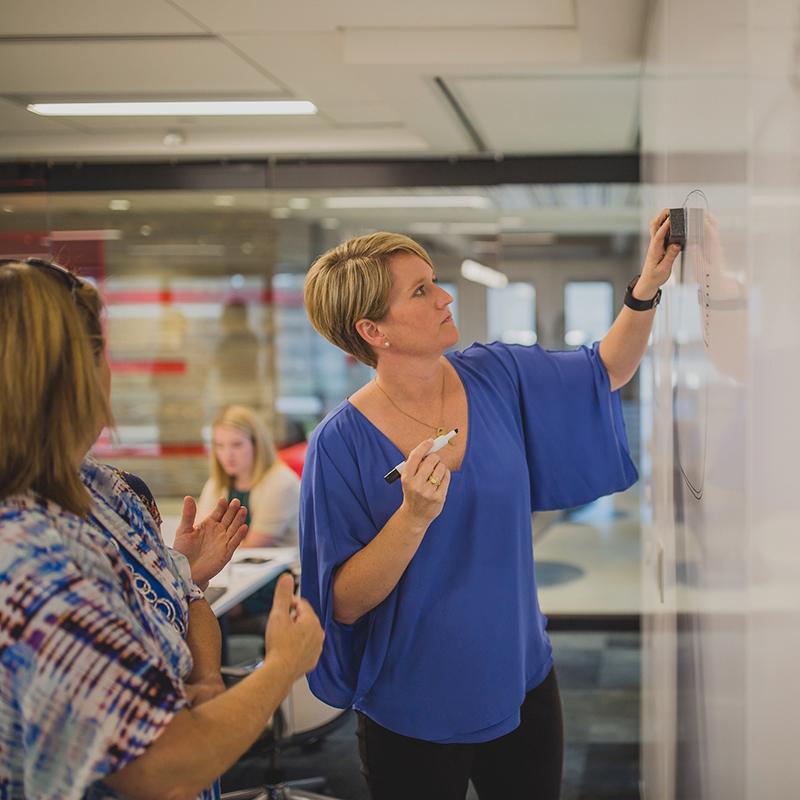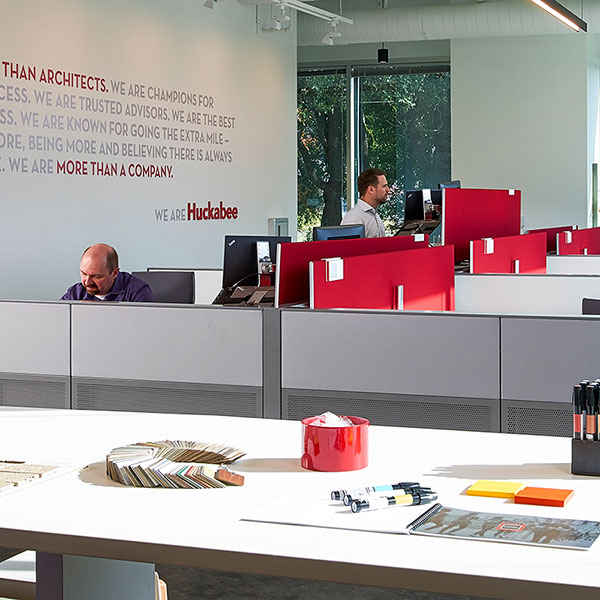 By 2011, Huckabee started expanding. We opened offices in Austin, Dallas, Houston and San Antonio. Notably, we also opened the Learning Experience Laboratories (LEx Labs) in partnership with ESC Region 12 at Baylor University. LEx Labs is an educational research center and test lab used by Huckabee, our clients and the university to explore 21st century classrooms and learning spaces. As education moves toward project-based learning and creating authenticity in the learning experience, we are standing beside Texas schools and helping lead the way for incredible facilities. LEx Labs represents this commitment, and it's our way of investing in research and training that supports long-term student engagement and performance.
In 2016, on the eve of our 50th anniversary, Huckabee was named the #1 educational design firm in Texas by Engineering News Record. The recognition was a testament to our employees, clients and our commitment to education. Today, we have over 200 employees across the state, with more than 3,500 educational projects under our cap. We have worked with more than 150 school districts in the last few decades alone, and impacted thousands of students and educators throughout our shared journey.
Now in our 50th year, Huckabee still stands for the values that Tommie instilled: quality, integrity and service. We still stand for education and the success of all students. And we still strive to be more every single day, because education is worth it and our kids deserve it. As we celebrate our golden anniversary, we can't help but look forward to 50 more years.
It's been an incredible journey, and we're just getting started.