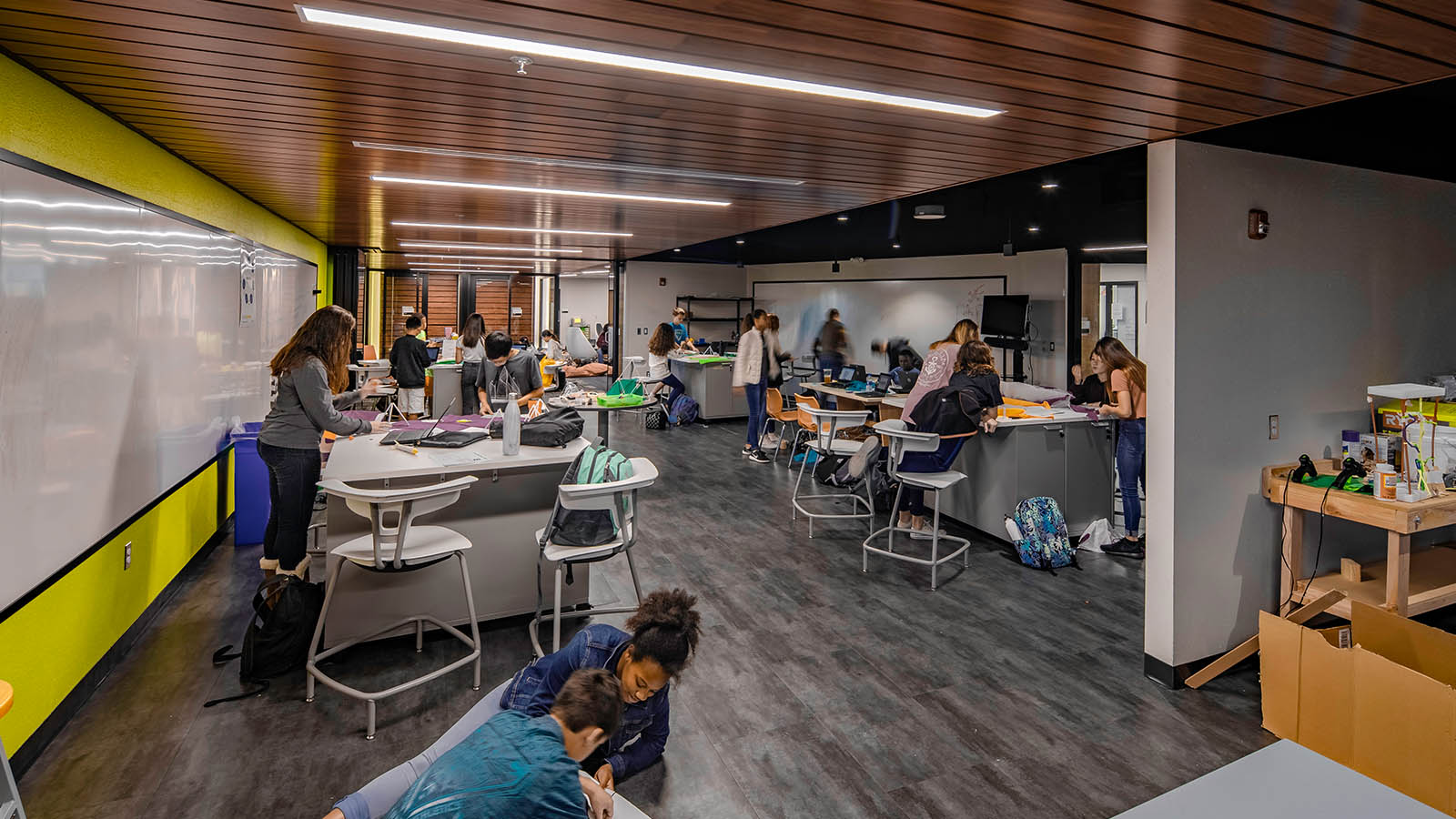 Jerry Knight STEM Academy
The Science, Technology, Engineering and Math Academy at Brooks Wester Middle School is an advanced academic program designed to provide a rigorous and focused course of study emphasizing STEM.
The design of the academy combines makerspaces with innovative technology and includes a high-tech fab lab where learners design and print 3D images, build complex circuits using Bluetooth and Arduino technology and code robots. The academy features collaboration spaces and flexible, agile interior elements—including various writable surfaces and movable furniture.