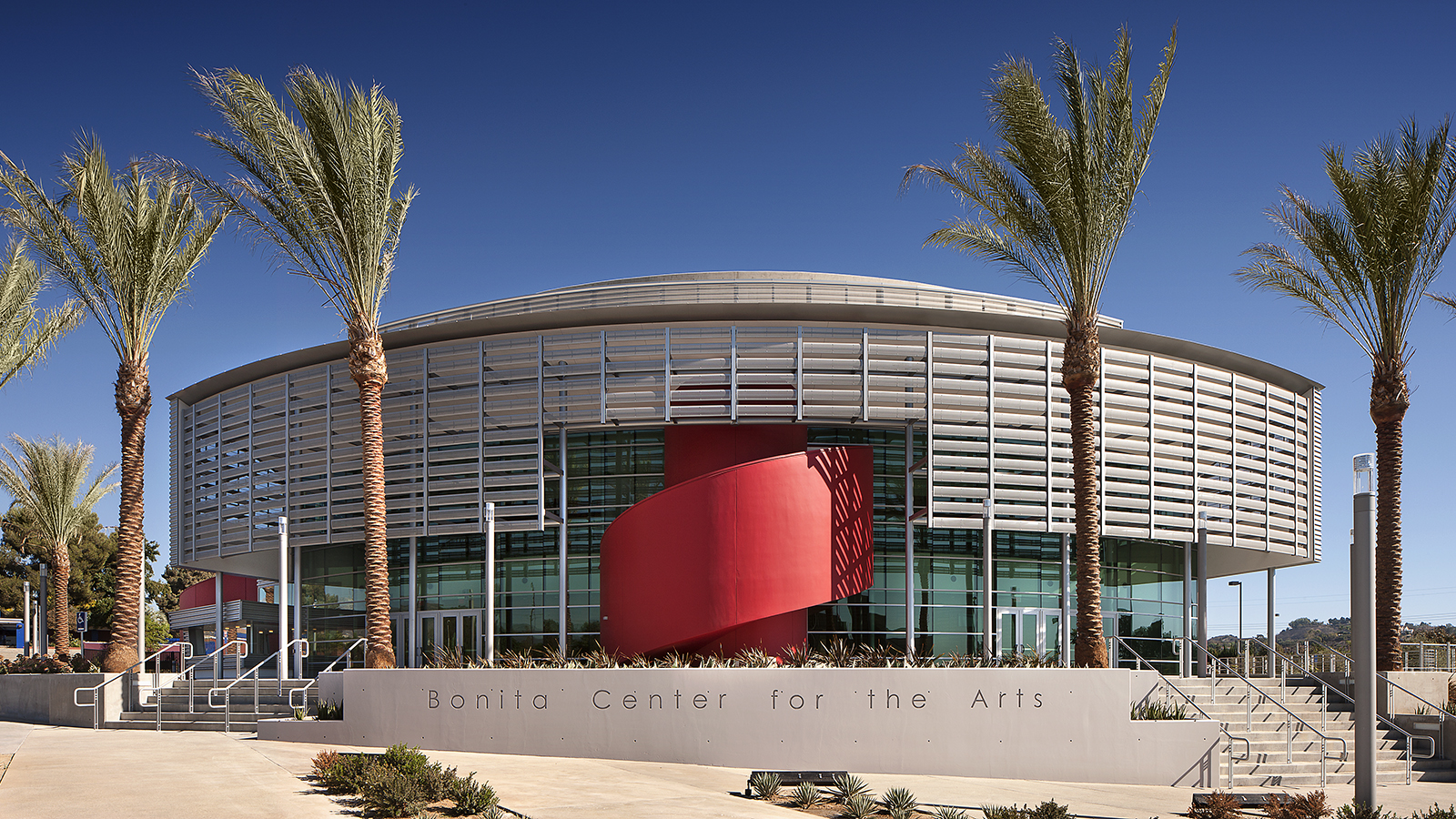 BONITA UNIFIED SCHOOL DISTRICT
Bonita Center for the Arts
When funds were secured to build a new $22 million center for the performing arts, the Bonita Unified School District called on Rachlin Partners | A Huckabee Company's expertise in planning and design. We responded with a building that invites visitors to enter an airy, 2-story lobby that accommodates more than 400 people and features an elegant, curved staircase rising to balcony level. The program elements include a ticket booth, multi-purpose room and a 700-seat theater designed to give the audience an intimate theatrical experience with superior sight lines and acoustics.
Exterior spaces include a garden and an amphitheater that further support a series of dramatic, musical and dance performances by local schools, as well as visits by professional theater companies and other performers.
The community orientation of the project is emphasized by the implementation of the Collaborative for High Performance Schools (CHPS) criteria. Energy use is reduced by employing innovative design elements that also contribute to the Center's aesthetic. Computer-controlled operable louvers on the entry façade open and close to admit or prevent sunlight from cascading into the lobby, managing the temperature of the space while providing a clean, modern look. Interior spaces are illuminated with a sophisticated, energy-efficient LED lighting system that creates dramatic effects at night.