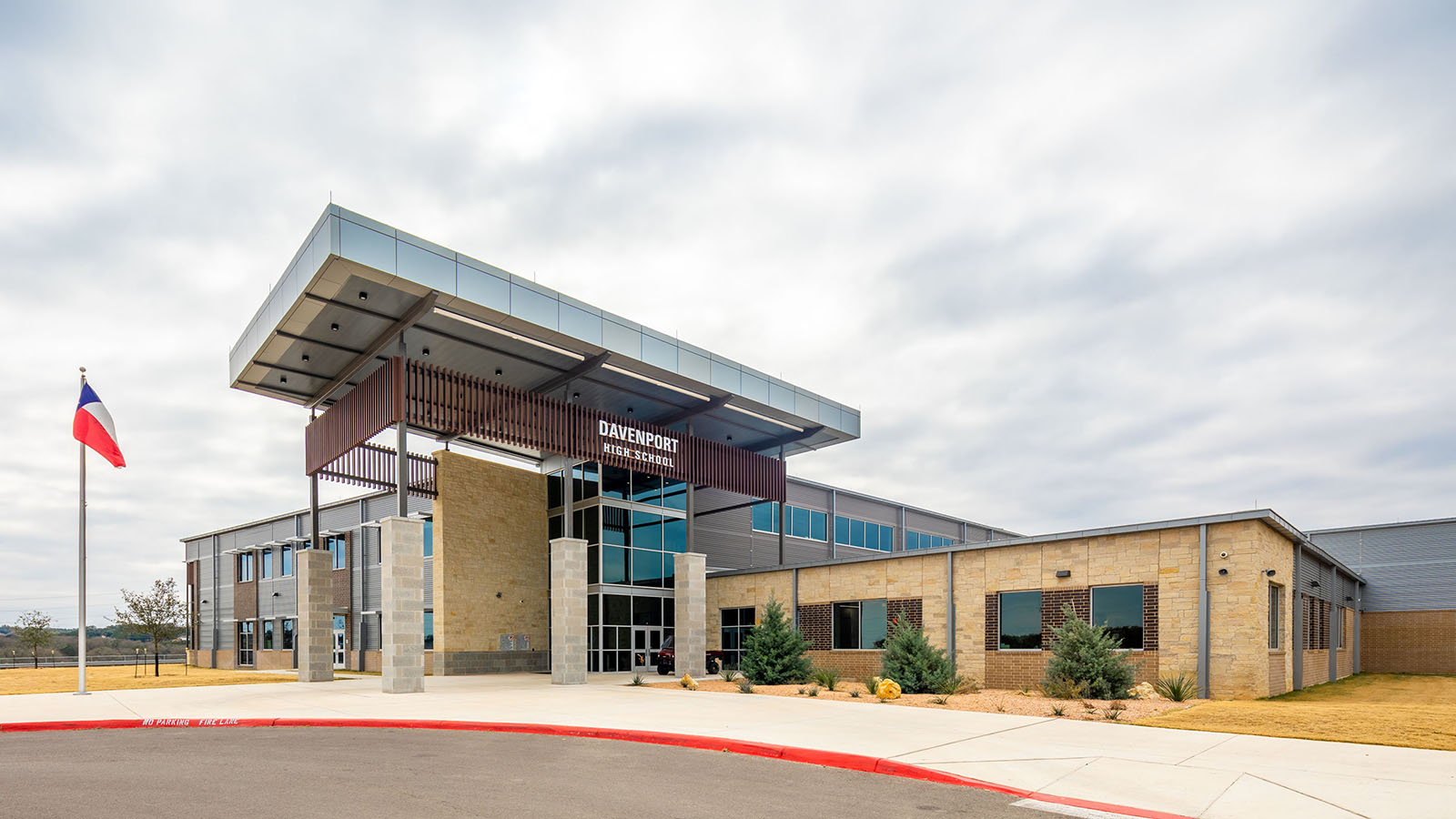 Davenport High School
Comal ISD's new Davenport High School was designed as a progressive environment with a variety of flexible learning spaces. It will also serve as a destination for the community, with areas available for after-hours and weekend public use. The facility will be Comal ISD's fourth high school. It has a capacity of 1,500 students and was fast-tracked to accommodate rapid growth. It includes classrooms and labs for traditional instruction, 21st century instruction and for CTE programs.
The design is agile, supporting future changes to curriculum, technology and infrastructure as needs arise. Classrooms feature movable walls and have access to outdoor learning spaces. Collaborative areas are located in close proximity to these spaces and represent a variety of seating and technology options. Amenities include a fine arts wing with a performing arts center, black box theater, dance studio and a multi-purpose student union. A competition gymnasium, field house and a 6,000-seat stadium surround the comprehensive campus.
Comal ISD's new high school speaks to the needs of students and the community, creating a space is engaging, adaptable and exciting.